Of renewed hopes and dreams
April 17, 2017

Nancy Odweyo, Assistant Conservation Education Officer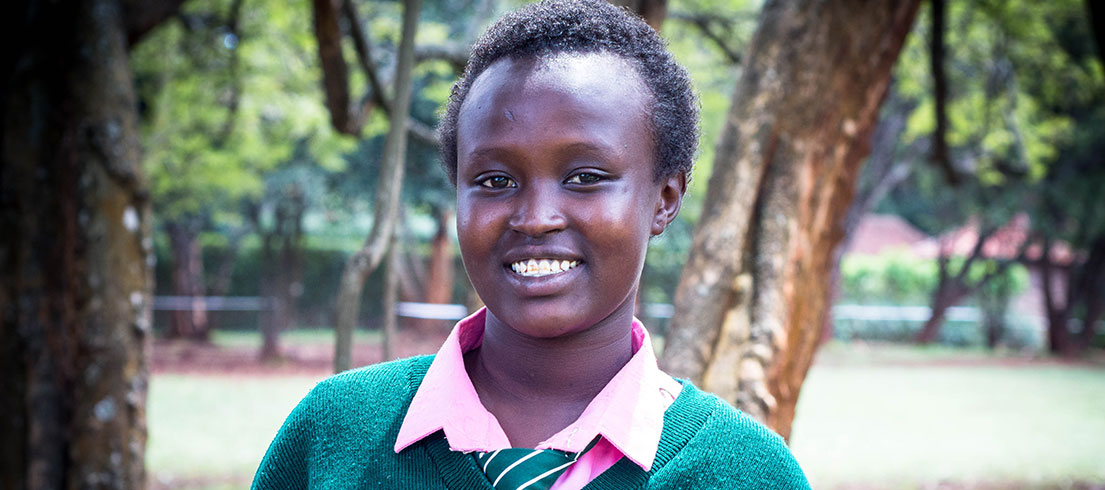 We first met fifteen-year-old Agostinella Ninna in December 2016 while conducting our annual scholarship interviews in Samburu. Unlike most participants who lived a few minutes from the interview station, Agostinella had travelled 130 kilometers from a small village in Ol Donyiro.
At a very young age, Agostinella was sent to live with her aunt to ease the financial burden off her single mother who was struggling to feed her large family. Through hard work and determination, she became the only child in her family (of seven children) to have attended and successfully completed primary school.
During the interview, a near-tearful Agostinella disclosed that her mother intended to marry her off to "get livestock" Asked whether she deserves the Elephant Scholarship, Agostinella said, "Yes... because I want my dreams to come true, because if I am unsuccessful, my chances are to be married." 
We are happy to have aid her join a top girls' school in Nyeri County on the slopes of Mount Kenya. For Agostinella, this marks the start of her dream career in conservation.
Along with all the other new scholars Agostinella made her first 300km journey to Nairobi, Kenya's capital city to be properly inducted into the program. Going to Nairobi was an extraordinary chance to fully grasp the enormity of an STE scholarship, and what elephants have done for her. With an eager spirit, she joined others as they got to dream big, and experience the excitement of riding an elevator for the first time, visit a mall full of Kenyan entrepreneurship, and stand tall at the top of Kenya's most famous building.
Agostinella was a long way from her little village, further still from a life of despair, early marriage and poverty. We can't wait to see how these experiences will transform the life of this new Elephant Scholar!