This holiday season, give a gift that helps save elephants.
Each year, Save the Elephants celebrates our mission-aligned corporate partners by sharing a specially curated conscious gift guide.
As you head into the holiday gifting season, here's a selection of some of our favourite items to add to your shopping list!


The perfect gift for everyone: Want to follow your own elephant's journey? Fahlo's Expedition Bracelet comes with an experience that will last all year: the opportunity to track a wild elephant online. The Expedition Bracelet includes your elephant's name, photo, history, and the ability to see where he or she travels throughout their African habitat.
Fahlo (previously known as Wildlife Collections) donates 10% of profits from every Expedition Bracelet to Save the Elephants. Ships worldwide.

For those who love a bit of self care: Maker of certified vegan + cruelty-free skincare, Mad Hippie is helping inspire people to make healthier choices, whilst raising awareness and support for social causes & the environment. Their skincare and beauty products are made without the use of parabens, synthetic fragrance, dyes, and other chemicals. Mad Hippie donates $1 from every websale to support Save the Elephants and other organisations. Psst…our staff love their Vitamin C serum!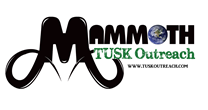 For the music lover: As the world slowly reopens, attending live concerts and gigs is one of those wonderful experiences we can finally enjoy again. MammothLive produces concerts and live events across the US and $0.50 from every ticket sale goes to their Tusk Outreach fund which supports organisations like Save the Elephants.
For those who love Scandi design: Established in 1901, Indiska is a Swedish family owned business that offers beautiful home furnishings, clothes and accessories in modern Nordic design with influences from all corners of the world. As part of the company's 120th anniversary, Indiska is partnering with Save the Elephants this year by donating 10% of every elephant themed product you buy. Shipping to the EU only.
For the lover of handmade gifts: Beautifully crafted pieces, handmade by women from around the world, for you and your home. WorldWomenWork donates 100% of profits to Save the Elephants and other conservation, education and skills-building projects supporting women around the world.

For the elephant lover: You've told us over and over again just how much you love wearing your 

 (for elephants) on your sleeve so we've opened a permanent shop with various designs to suit your style! Ships worldwide.
SHOP SAVE THE ELEPHANTS MERCHANDISE HERE