There is nothing quite like seeing wild elephants for the first time. No matter where you come from or what age you are, elephants can inspire people from all walks of life. For myself, I had never seen a wild elephant before this week and was eager to spot one on my first day in Samburu as the new Save the Elephants intern. Clinging to the interior of a bouncing Landcruiser, I peered hard over the landscape, hoping to spot flapping ears and busy trunks. It's amazing how a distant termite mounds or boulder can be transformed by the eyes into a magnificent bull!
Giraffe as tall as trees were on the roadside, but the elephants were nowhere to be found. It wasn't until later that evening on a second game drive that I finally saw them. We were driving down the dirt road when suddenly, STE camp manager Gilbert declared, "elephants!" and pointed in the far distance. A brownish-red colored spot stood out amongst the greenery, and we chased it until suddenly, a half dozen elephants emerged from behind the bushes. They were right there, just feet away from where we sat, peacefully grazing amongst themselves. It was an uneventful sighting, and there was nothing out of the ordinary to report. And yet, it was such a special experience for me as a lover of elephants. I breathed slowly with one hand over my heart, trying to take in the entire moment. Slowly, we drove away and I was left pulsating with energy and thankful for the opportunity to work with STE.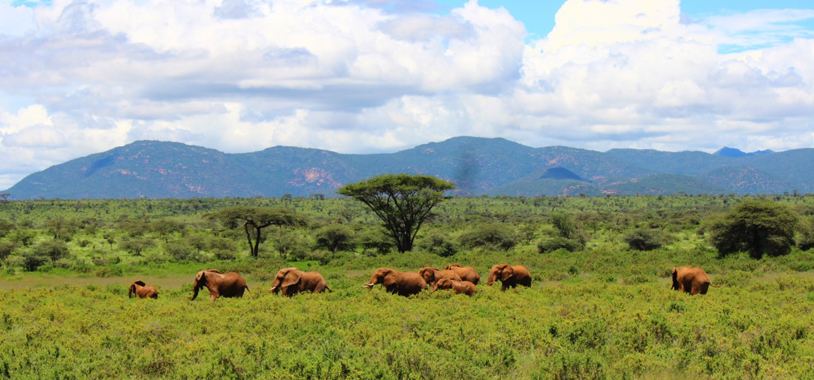 Life is simply better with elephants alive on this planet. They have so much to teach humans about the natural world, and imagining Samburu without elephants seems impossible. The Long-Term Monitoring Team here at STE have identified over 900 individuals that either reside or migrate into the reserve, and numbers are growing. In the few days since my arrival to Samburu, I have seen more elephants than I ever thought imaginable. Nearly every family unit I have observed thus far boasts young calves, full of liveliness and generating hope to elephant conservation. It is a joy to watch them play and learn while all animals in the area enjoy the abundant resources that come from the rains. This is truly a happy time to watch elephants.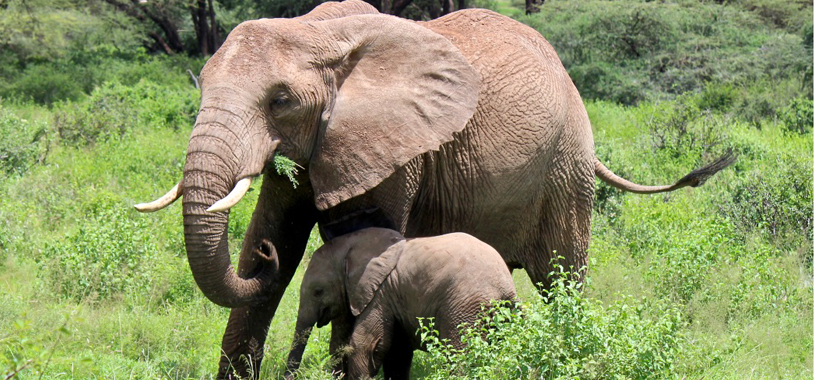 Photos @Monica Sandri