Armed with a simple yet trendy t-shirt design, a group of five young entrepreneurs with a mission to produce good clothes for a good cause took the online clothing world to a new level in early 2015. This month, STE is revved up and preparing for their arrival in just a few weeks time!
The group: Ivory Ella; you may have come across them online. They are a U.S brand that seeks to inspire, guide and motivate the public to live a life with the ideals of an elephant – empathy, creativity, strength and loyalty – bringing together all types of people to help maintain beauty and diversity in nature through this common goal. Aligned with STE's mission to "secure a future for elephants and sustain the beauty and ecological integrity of the places they live, to promote man's delight in their intelligence and the diversity of their world, and to develop a tolerant relationship between the two species," it's no wonder this partnership is seriously helping to save the species.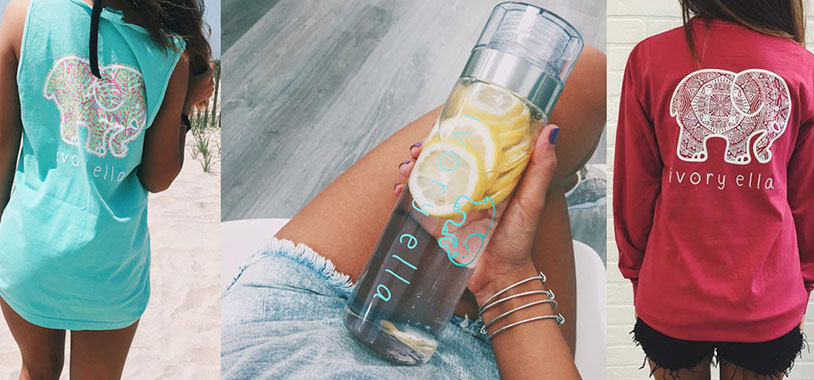 We are so excited for Ivory Ella's visit to us in Kenya, to see exactly what the sustained and visionary support of them and their customers is achieving for elephants. They sell tanks, T's, outerwear, water bottles, and accessories to name a few, with 10% of net profits coming to STE. Today they are ranked one of STE's biggest investors in the future of Africa's elephants thanks to their endearing commitment to donate time and time again towards our work. We are humbled by the ingenious creative prowess of Ivory Ella and are even more grateful to all our supporters across the globe that are rocking IE merchandise to help save elephants.
Purchase Ivory Ella apparel and give back by visiting: https://www.ivoryella.com
To hear more, subscribe to our e-newsletter.
For real time updates on Ivory Ella's trip of a lifetime, follow us on: 



To share this story, click here: